First Topic #1 : Immigration

Whats is immigration- Immigration is when a person who wasn't born in a country moves to another to live.

Why do people immigrate- People immigrate for different reasons. The most ones are land, Freedoms and Economic Prosperity.

My idea's on immigration- The USA is grown and based on " The land of free". With that quote who wont come. Also the Statue Of Liberty slogan is saying " give me yours people i.e Immigrates. So I believe that immigration is fine but that the process needs to be faster and more efficient and that some of the test needs to be taken out that wont give nothing to the country.

What was there hardships- They had a hard time getting jobs and when they got one it was really low pay they were segregated from the community even though they helped out of the community.
Powered by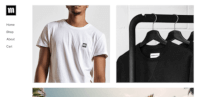 Create your own unique website with customizable templates.